Approximate Length: 0.4 miles
Post numbers on map: 22 to 29
Highlights: Bridge over East Weaver Creek, Trailhead with parking for horse trailers on East Weaver Creek Road and Meadow Road. Connects to trailheads in Weaverville.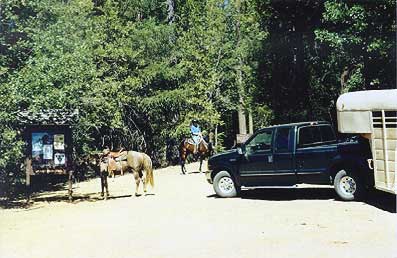 Trailhead at East Weaver Rd

This trail has been recently relocated so that it is on USFS lands. This trail is an access trail to Jackass Ridge Trail and the Day Ranch Trail.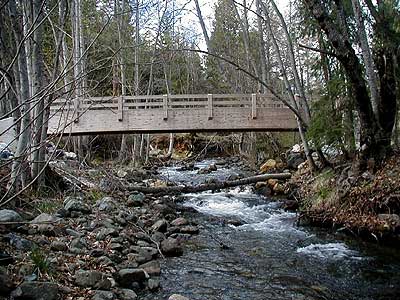 New bridge over East Weaver Creek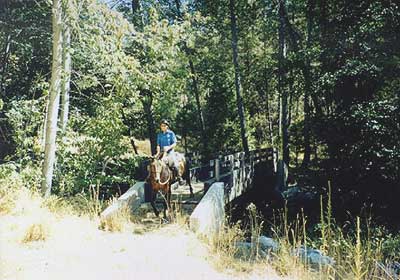 Entering the Trail from East Weaver Bridge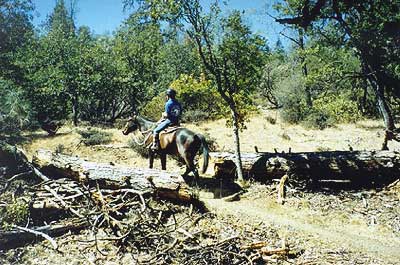 Happy Trails!
---
Return to the Weaver Basin Trail Home Page