Approximate Length: 3.5 Miles
Post numbers on map: 26, 18, 28
Highlights: Views, good climb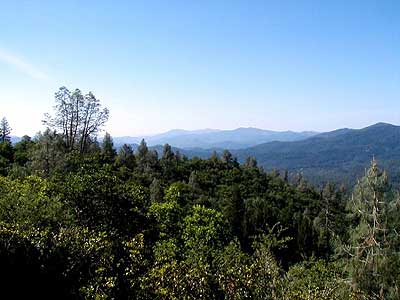 View from Jackass Ridge Trail

This is a shared-use trail of natural tread with access from the end of Manzanita Street near the heart of Weaverville. The Jackass Ridge Trail is one of the most breathtaking trails in the system, providing tremendous views of the Weaverville Basin, Trinity Alps, and Mount Shasta from the trail's upper reach. Most of this trail is accessible with the exception of the upper reach. The access point for this trail is what is considered a neighborhood access point and no vehicle parking should be considered in this area unless a suitable alternative can be found that will not significantly impact the neighborhood with additional vehicular traffic.

This section of trail connects several trails within the trail system. Brushing of the trail route along this section has been completed.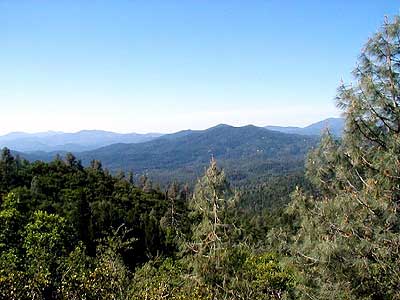 View from Jackass Ridge Trail
---
Return to the Weaver Basin Trail Home Page