Approximate Length: 4 miles
Post numbers on map: 31, 33, 56, 59
Highlights: Incredible Views, Long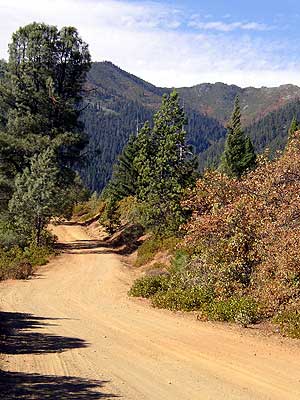 Musser Hill Rd

Musser Hill Road is a USFS maintained road along a ridge just north of Weaverville. It has beautiful views of town, the mountains, and even glimpses of Mt. Shasta. This road is open seasonally for motorbikes or ATVs as well as autos. Much of the road is fairly level, but it does have some steeper climbs, particularly at the beginning of the road at Highway 3. There are several sections of the Weaverville Basin Trail that access or veer off from Musser Hill Road, including Musser Hill Spur (post number 35), Musser Homestead Loop (at post number 33 and 56), East Weaver-Musser Hill (at post number 53), and La Grange Ditch Trail (at post number 59).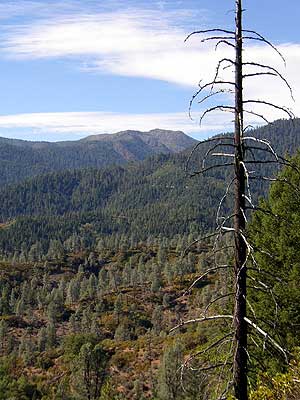 View from Musser Hill Rd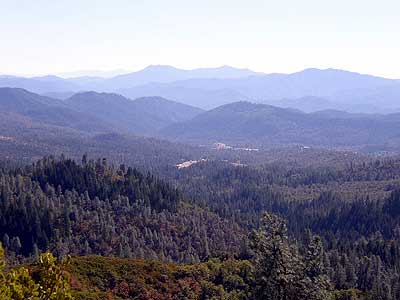 View of Weaverville from Musser Hill Rd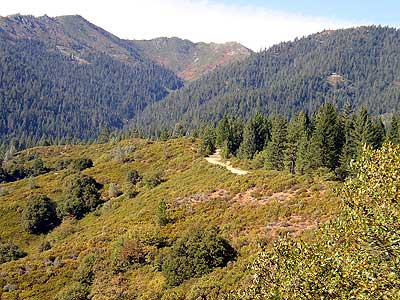 Musser Hill Rd.
---
Return to the Weaver Basin Trail Home Page